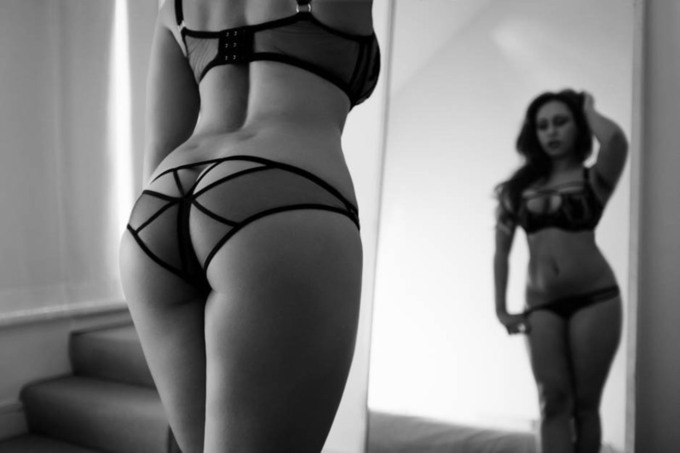 Let's admit it ladies.. we all think "If I could just change ___ I'd be more attractive." This is one of the most toxic thought of our generation especially in this century where we are surrounded by air brushed models with thigh gaps and perfect pearly white teeth!! I personally struggled with this a LOT and I realized I wasn't the only one!
Fun Fact: 80% of 10-year-old girls have dieted. 90% of high school junior and senior women diet regularly. Young girls are more afraid of becoming fat than they are of nuclear war, cancer, or losing their parents.
We are always told to accept ourselves.. and stop comparing ourselves with run way models but how does that even work? When we think of accepting ourselves just the way we are.. we think that we have to resign to staying this way forever. For example if you are overweight and accept it- you'll be a happy overweight person. But that's not how it works! Trying too hard to sort out an issue actually keeps you stuck where you are, obsessed with the very 'issue' you are trying to get rid of… This is why some people struggle with losing weight for years. In reality, when you accept yourself you begin to relax where you are and this will open yourself up to solutions you never even thought existed. But most of us just can't wake up to a new day and start accepting ourselves when all these years we were our own worse critics
The one thing I always live by and remember is that I don't need anyone's approval or compliments to make me feel better or prettier. The only person's opinion counts is me and no one else… When you place your value and happiness in other people's hands, you'll always be disappointed!
While I was looking for answers to my endless questions of self-worth, confidence and changing body image.. I found this incredible article by Michael James. It gave me a new perception and now I can say with confidence that I am able to change my body image the way I want without demeaning myself.
I'll link the article below. I hope it helps you and change the way you see yourself in the mirror in a positive way.
Check out my previous post: Manifest Anything You Want with Visualization!
Have you ever struggled with body image?
Take Care
Resources:
http://www.cswd.org/docs/facts.html